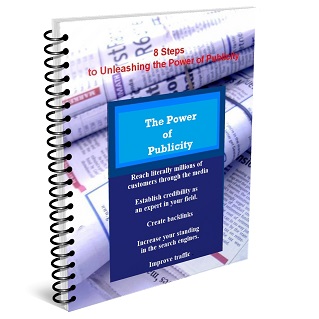 What Can Publicity Do For You?
Reach literally millions of buyers
Establish credibility as an expert in your field
Establish trust with your website visitors
Create backlinks
Increase your standing in the search engines
Improve traffic to your website









Brian Hill and I, Dee Power are the authors of several nonfiction books, a novel and various ebooks.
Through our publicity efforts we've been interviewed by Entrepreneur Magazine, Business Week, Money Magazine, Kiplinger Report, USA Today, Investors Business Daily, several Business Journals, newspapers across the country, and radio stations. We've also been interviewed for stories in the Associated Press, Washington Post, and New York Times.
Brian Hill was featured in Entrepreneur Magazine, and that was his third appearance. Both of us have appeared on television and have had lots of interviews on the radio.
We've developed publicity programs for our books, new products, and consulting services. We've worked with the publicity departments of our publishers and several professionally public relation firms.
You can take advantage of everything we've learned in this PLR Package
Here's What You Get in this The Power of Publicity PLR Package:
The Power of Publicity
/P> No fluff, practical, nearly 4,000 word, guide. You'll uncover how to attract the attention of the media with your headline. How the press release should be structured. What should be in a media kit. When you should send out a press release. Who should receive your press release.
Step One: Establish an Internet Presence Your first step is establishing an online presence through a website or blog. The media will want to take a quick glance at your site to see if it, and you, are credible. Use press releases as a tool to increase the visibility of your product, book, or services rather than to directly generate sales. Blogs work well for this.
Step Two: What Should Be Included In Your Media Kit A media kit is simply an introduction for your company, your product, and yourself in a neatly organized package of information. The hard copy can be sent to newspapers, TV stations, radio stations, and, of course, magazines as a way of publicizing your product.
Step Three: On to the Press Release A press release is simply an announcement of a newsworthy event, information that is timely, entertaining, interesting, or helpful. It can be distributed by email, snail mail, or fax.
Step Four: Set Up a Press Release Distribution Schedule An effective publicity program depends on regular distribution of a series of press releases. The first, second, or even third, release may not get picked up. Nonetheless those releases will give the media the opportunity to become familiar with your company and you. When the fourth one arrives the timing may be just right for a major story.
Step Five: Develop Your Media List
Step Six: Establish Yourself as an Expert When you think of all the hundreds of newspapers and thousands of websites that pump out news stories every day, you realize that reporters, editors, radio hosts and TV producers must be scrounging for legitimate experts to use as resources and to quote or interview, to add credence to their news reports and programs.
28 Day Action Plan/Challenge Power of Publicity
Get your publicity program up and running for the next 28 days. By the end of that 28 days You will have completed your:
Media Kit Online,
Hard Copy Media Kit,
Webpages for the
Letter of introduction
20 local media contacts
20 national media contacts
Customized letter for all media contacts
Publicity calendar for three months
HARO membership
Profnet membership
First press release written and distributed.
Four examples of real life press releases that generated a ton of coverage on a national basis.
Calendar of Celebrations, Holidays, special events and more for each and every month.
87 different ways to get your name, company, and product in the media. Every month there are a number of holidays, celebrations, and events that could tie in with your publicity efforts.
For example, If you offer weight loss products/services New Year's is a given, but there's also Heart Health, High school reunions, weddings, summer vacation, and the holidays. Think 30 days in advance when releasing your press releases to give the media time to contact you for further information.
Microsoft Excel Format to keep track of your media contacts
Microsof Excel to organize your press release distribution and results
Who would use our Power of Publicity Content

As a Business Coach, position yourself as a subject matter expert and sell more of your products and services online and offline.

As an Entrepreneur increase the visibility of your company and products.

As a Blogger, drive more visitors to your blog.

As a Small Business Owner, increase customers to your store online or bricks and mortar.

As a Product Developer, increase your market reach.

As a Writer, get more readers for your articles, books, and novels.

As a Freelancer, get more clients.
Why Use Our PLR Content

The value of the content you provide to readers increases potential customers' perceived value of your products and services.

Engage potential customers and build an email contact list.

Content that is exciting, engaging and full of valuable information brings readers back to your site. Each time they come back, they get more exposure to your products and services.

Shoddy content is a turn-off that can cause readers to quickly leave your site.

As the Internet and online search services have evolved, readers' expectations have evolved as well. They expect to read top quality content. Presenting "any old content" to readers is not sufficient to be successful in the online world.
Use the content as a basis to inspire your own creativity and generate future content yourself.
Promote your site and build your mailing list by giving away this content when readers sign up.
Give the PLR as a thank-you to customers who have bought from you.
Use the PLR content to create your own webinar.
Use the PLR as a starting point to create your own ebook.
Create your own podcast series, or newsletter series, using the PLR content as topics.
There's only two things you can't do with this material: Resell it as PLR, or use my name or Brian's as the author.
Because of the nature of PLR Content and Digital Downloads we don't offer refunds on this product.
Any problems contact Dee @deepowerofplr . com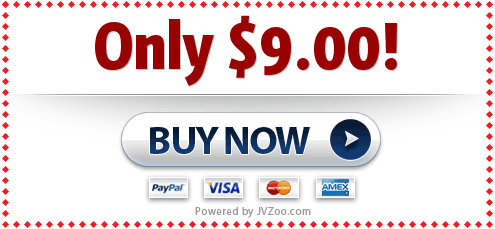 Copyright 2021 Brian Hill and Dee Power All Rights Reserved